February 13th, 2014
Posted by admin
Brisbane, Country
No Comment yet
You've met Matt & Steph in our previous blog post.  Home from the UK to become husband and wife.
One thing I really loved about this couple and their wedding was that their favourite, most treasured friends chosen to be the bridal party were Matt and Steph's parents.  You may have noticed from the first introduction to Matt & Steph's wedding.
After the ceremony, Matt and Steph took us around the family house and property for a few private photographs.  I love the tree-swing in the hills surrounding the house.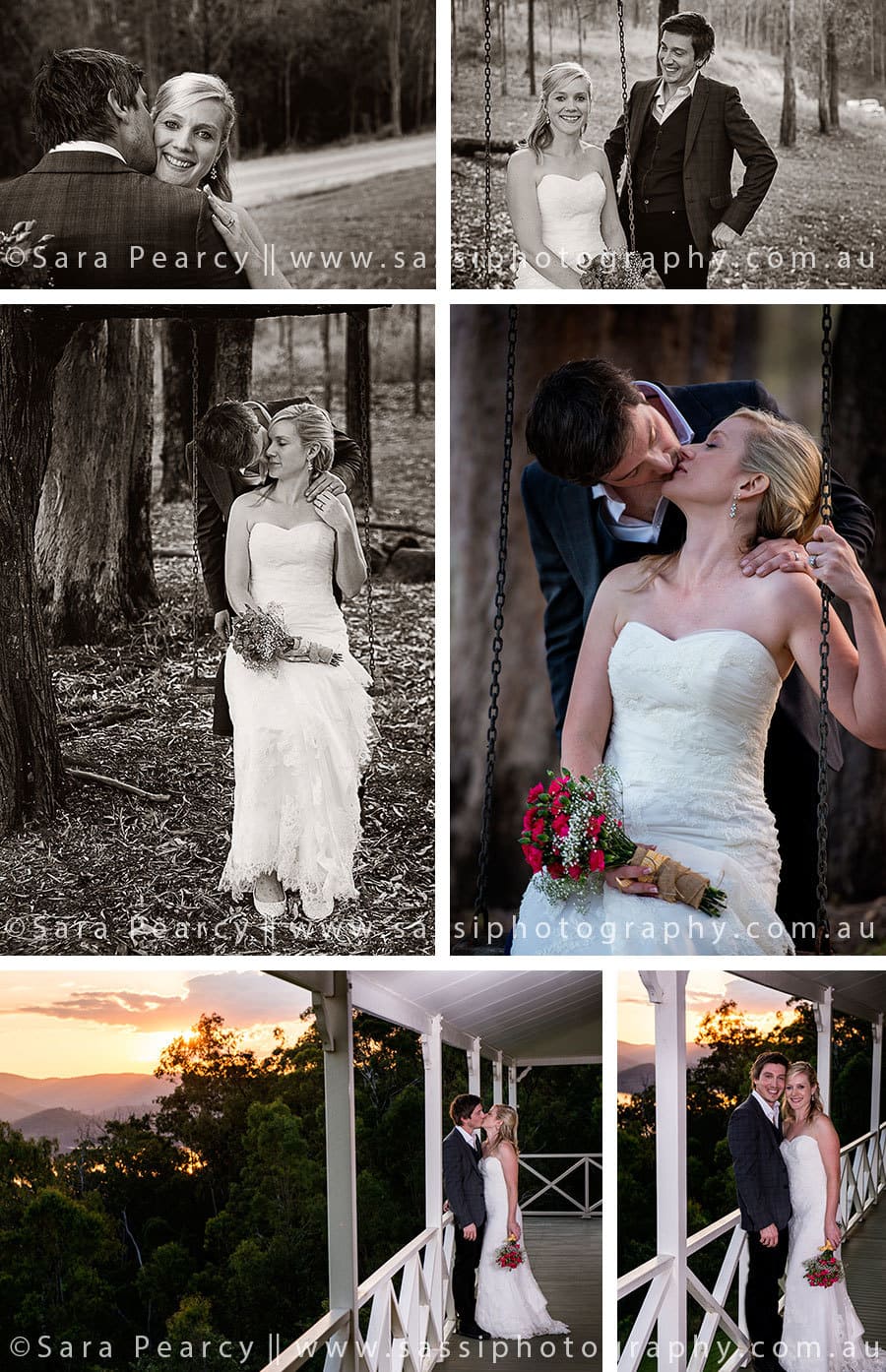 The wedding reception to welcome them as a married couple was fabulous!  Imagine an enormous marquee filled with lines of immaculate, country-styled tables at one end.  The other end had a funky band playing on one side and the family's Holden Ute set up as a stage for speeches on the other side.  The middle – a huge, grass dance floor.
Matt and Steph entered, to cheers and whoops, on a quad bike – Steph sitting side-saddle, of course.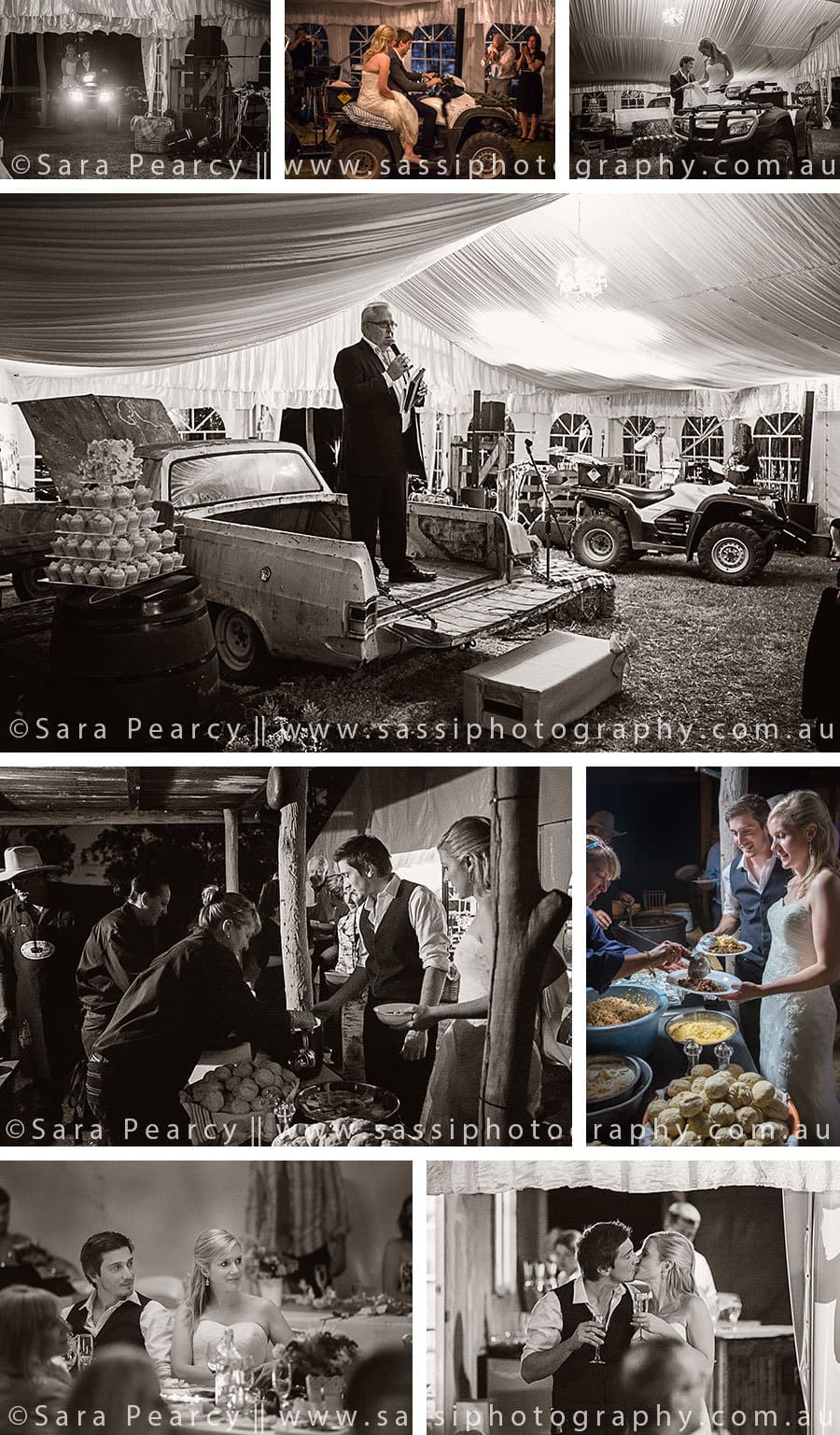 During the evening, we all walked down, through the property, to a flat area near the house and were treated with a fireworks show to celebrate.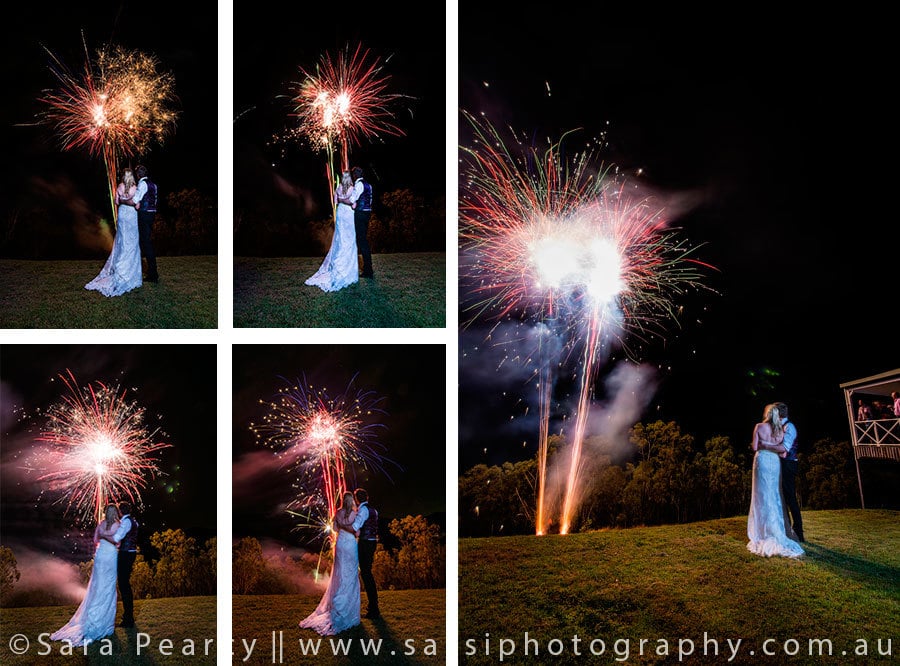 Congratulations, Matt and Steph!!  Your day was magical and we wish you all the best for the future.
(Stay tuned for more detail photos of their day and venue.)
x S.